Keep your baby comfortable while you finish up errands around the house!
With various features to ensure your child's comfort, our electric bassinets will be the perfect place for your bundle of joy to enjoy a relaxing nap.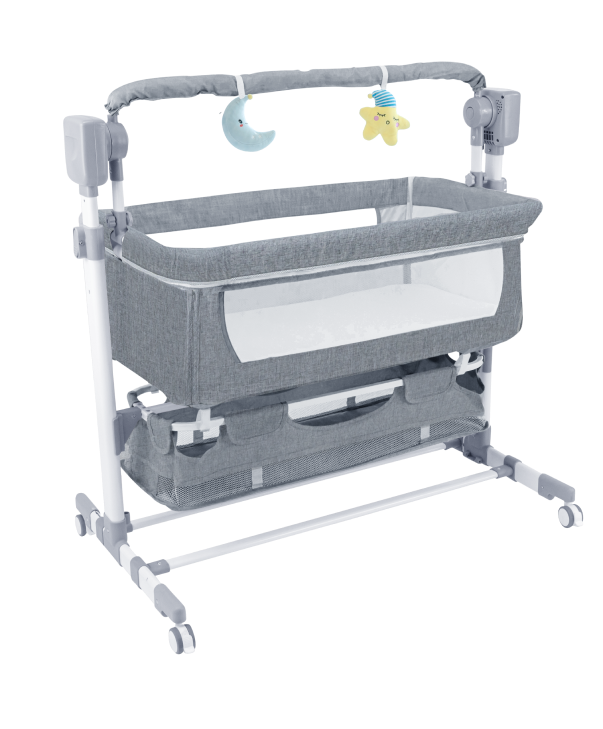 Follow this simple step-by-step guide on how to set up your electric bassinet, and you'll be able to lull your baby to sleep with absolute ease!
Bassinet Controller Function Explanation
Bluetooth Function Instruction
Long press music button, all indication light on the panel will flash;

Turn on the bluetooth on your smartphone & search for "Baby K Electronic Bassinet" to connect.
There will be a "beep" sound after connection successful.
Bassinet Remote Control Function Explanation
Bassinet Assembly Instructions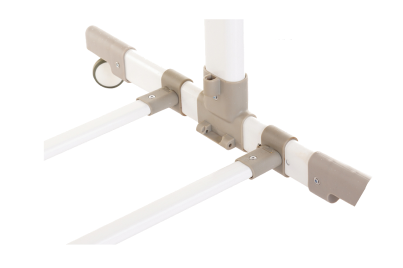 Step 1
Insert the bracket fixing rod into the round hole on both sides of bed support.
Step 2
Both sides are fixed at the same time.
Step 3
Install the storage basket support to the bed support.
Step 4
Secure both side are installed in place.
Step 5
Install the storage basket on the storage basket bracket by sealing all the Velcro straps.
Step 6
All hook and loop fasteners are firmly fixed.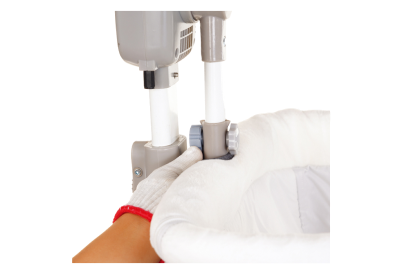 Step 7
Align the sleeping basket with the screw holes and put on the screws to fix it firmly.
Step 8
The installation method on both sides is the same.
Step 9
Fasten the Velcro under the sleeping basket to let toddler sleep in a sturdy environment.
Step 10
Click to detach the bassinet handrail.
Step 11
Roll the handrail and insert the handrail into the straps on both sides.
Step 12
Stretch and install the mosquito net on both of the sides of the bassinet. Pull the zip on the center to open the mosquito net.
Step 13
Press & Raise the button on bed support to adjust the height.
Step 14
Turn left to turn the bassinet to swing mode. Turn back to center to lock mode.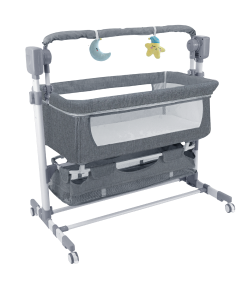 Step 15
Complete the installation for bassinet.